Not all dieting is healthy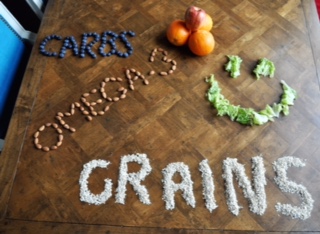 After a holiday season full of treats, cookies, and cakes, January is the time to focus on healthier eating for many Mercy girls. While the idea behind dieting makes a lot of sense — cut out certain foods and lower calorie intake to burn off those extra pounds — dieting can actually be unhealthy for you and even cause long-term complications.
According to licensed nutritionist Kathy Lahirym, the $64 billion weight-loss industry drives people's desire to diet.
"Companies like LeanHigh and Weight Watchers will throw these bogus statistics at you, about how eating 500 less calories a day will help you lose 12 pounds in two weeks," Lahiry said. "People believe it because it's data, and these fake doctors come on screen and talk about the scientific significance of dieting for marketing purposes."
Dieting may provide short-term results. One may lose a few pounds after adopting a new eating plan, but the sudden cutback on calories can wreak havoc on one's metabolism in the long-term. A person's metabolism gets used to the average number of calories eaten a day. When those calories are taken away, one's metabolism instantly slows down. The body will recognize less food is being digested and will start to absorb and store calories immediately instead of breaking them down.
"Your body basically goes into starvation mode," said Lahiry. "It will save the calories you eat, turning them into fat for storage."
Over time, dieting may actually lead to weight gain because of the changes in metabolism.
"Fitness trainers say a low-carb diet is the key to weight loss," Lahiry said. "In actuality, if you eat the right carbs, you can start shedding the pounds."
Eating whole grains and fiber-rich foods can help people lose weight by keeping them full longer. Paired with lean proteins like fish, chicken, and eggs, people can eat a balanced meal that will fight off hunger for hours. While potato chips, fries, and butter often contain unhealthy fats, monounsaturated fats — such as those found in avocados, almonds, fish, and peanut butter — contain Omega-3 strands that are essential to heart, brain, and eye health.
"Many internet diet fads are one-fits-all," said Lahiry. "That is not the case with diets. Everyone requires different nutritional plans."