Shake it up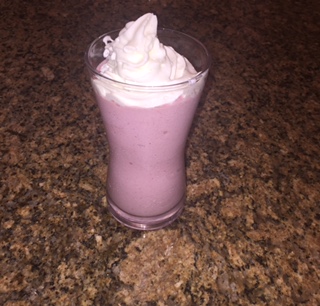 If you love shakes and malts, you're in luck. September is National Shake Month, and what's a better way to celebrate than by making delicious milkshakes? There is a certain art to making a milkshake balanced with the correct portions of fresh fruits, syrups, and whipped cream, but if you're new to the milkshake-making process, don't worry. Making a milkshake is a quick and easy process that everyone can learn and benefit from. Here's how to make a delicious and strawberry shake in about five minutes.
The first step is to select a type and collect the ingredients. For a strawberry milkshake, you will need a half cup of milk, one pound of hulled strawberries, one pint of vanilla ice cream, and a blender. Once all the materials are gathered, the process is quite simple. The next step is to combine the milk, strawberries, and ice cream into the blender, and then close the top. Blend the mixture until it's mostly smooth, leaving some pieces of strawberry for texture. At this point in the process, it is wise to take a few moments to taste test your creation to see if any of the ingredients need to be added in a larger quantity. Some tips to ensure the perfect drink are to add ice if the shake is watery, add a dash of sugar for a sweeter taste, and use a NutriBullet to blend harder fruits.
After adding any extra ingredients, divide the shake into glasses, and top it with whipped cream, chocolate syrup, more strawberries, or sprinkles to make it aesthetically pleasing. So grab your ingredients and shake up your month with this sweet treat!