Say yes to the dress: homecoming edition
Girls, get out the make-up bags, high heels, and hair products
because it is that time of year again.
Homecoming is the night when, with the right outfit, a girl can undergo a complete transformation.
Though finding the perfect dress seems like a simple task, it is
actually quite complicated.
"I went to the mall multiple times to try to find a dress, but I
didn't find anything I liked," stated junior Julia Masson.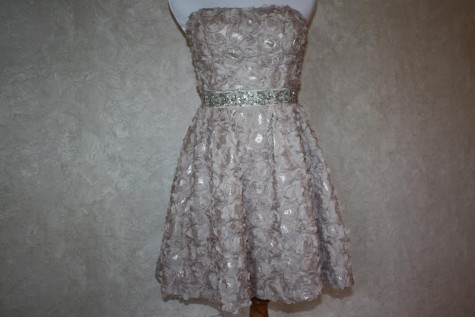 Finding a dress can be challenging for a lot girls simply because
they do not know the most recent trends or styles. According to
Nordstrom, this season's biggest trends are patterns and appliqués.
From lace to sparkles to flowers, this season's top-picks all have
elaborate designs and articulate detail.
Junior Emma Easson and sophomores Shannon Seabolt and Lauren Hunter all followed this fall trend when picking out their dresses. Easson said she is going to be in a navy blue A-line dress that has a blue ombré on the tulle-covered skirt. Seabolt will be wearing a royal blue silk-like dress with a beaded top, and Hunter will be seen in a fitted black and silver sequined dress.
Another option for is to wear a dress already hanging in the closet. Masson, who couldn't find a dress in the mall, is taking that route.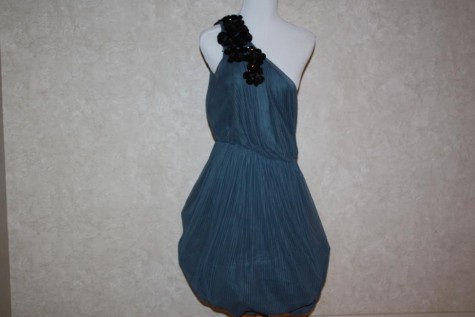 "I'm actually going to be wearing a dress that I already own," stated
Masson. "It's a white dress with black and coral accents that I got
from Nordstrom last year."
For the girls who are planning to buy a dress, some reliable
stores are Nordstrom, Macy's, or Windsor.
Though the dance is quickly approaching, don't fret if the perfect
dress is still elusive. Many Mercy girls have yet to decide what to wear but on there is still some time.