Student Spotlight: Carmela Sleva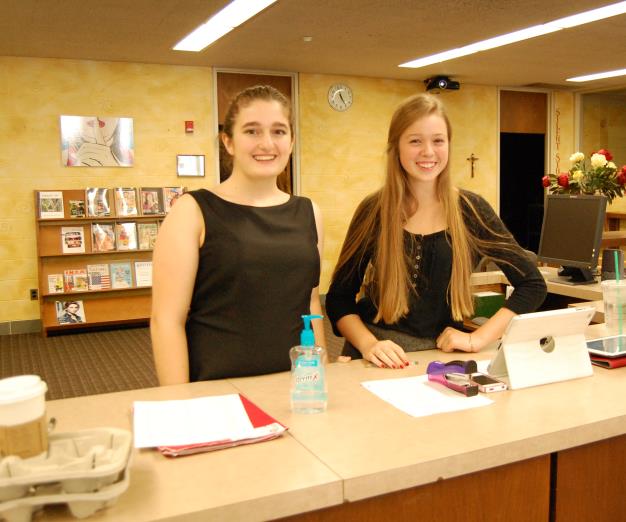 During President's Day weekend, sophomore Carmela Sleva wasn't quite acting like her usual self. Instead, she seemed to have somehow morphed into a greying British politician in the House of Commons almost overnight. No, this isn't some bizarre version of Freaky Friday. Sleva was competing in the North American Invitational Model United Nations (NAIMUN) conference hosted in Washington D.C.
At this conference, over 4,000 students from across the globe come together to discuss various international issues in the style of the United Nations. While the weekend was certainly packed with vigorous debate, there was time to wander around the capital city and meet loads of new people.
"I really enjoyed listening to the guest speakers at NAIMUN," said Sleva.
Getting to NAIMUN is no easy feat though! Despite her young age, Sleva is one of Mercy's four MUN officers and she put forth a great deal of work prior to the conference. This included competing in several local simulations as well as helping to host and organize Mercy's competition. She doesn't consider it too tedious, however, and has been interested in MUN since even before high school.
"When I was in eighth grade, I was watching Parks and Recreation with my mom and the episode where Leslie Knope ruins a high school MUN simulation was on," said Sleva. "I decided I would participate in it if Mercy offered it, and so I went to a meeting freshman year."
Sleva's interests don't end there, though. At Mercy, she is also involved in Quiz Bowl, BASE, Just Peace Club, DPS, FHS, and Forensics, as well as dancing outside of school. With such an impressive number of extracurriculars, it should be no surprise that she has great plans for her future.
"I'm planning to pursue some sort of PhD no matter what," said Sleva. "As for English, I'd like to write and probably study Shakespeare or Voltaire."
Sleva's got plenty of time to accomplish those goals, but for now, she plans to fill her free time with one of the things she loves best, Stephen King novels.  
"I'm pretty sure reading my first Stephen King book at 12 may not have been the best decision I've ever made," said Sleva. "But it was worth it anyways."