Delicious Dupes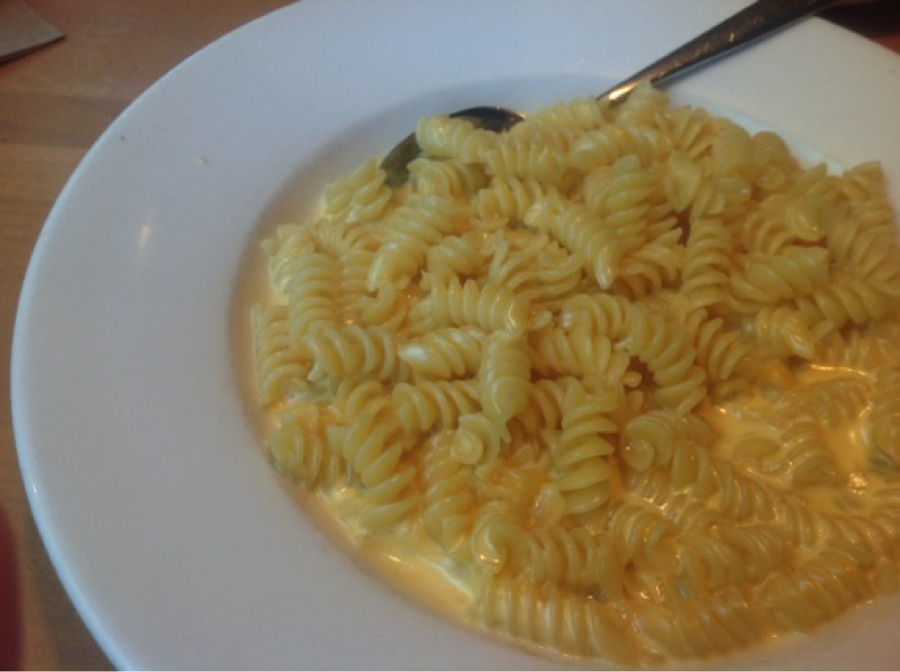 Everyone loves eating out, but dining out can take its toll on your budget. Luckily, tasty restaurant cuisine does not have to be compromised for convenience.  These restaurant recipes will please your tastebuds AND your tastebuds wallet.
IHOP's "New York Cheesecake Pancakes": Spend your morning off whipping up a batch of these decadent pancakes to show your love to family, friends, or even yourself.
1 1/2 cups strawberries, hulled and sliced
2 tablespoons seedless strawberry jam
1 1/4 cups all-purpose flour
1 large egg
1/4 cup vegetable oil
1/4 cup granulated sugar
1 teaspoon baking powder
1 teaspoon baking soda
Pinch of salt
2 cups chopped frozen cheesecake
Cooking spray
Butter, confectioners' sugar or whipped cream, for topping (optional)
Mix the strawberries, jam and 2 tablespoons of warm water in a bowl and set aside. Preheat the oven to 200 degrees F in the meantime.
Pulse the flour, buttermilk, egg, vegetable oil, granulated sugar, baking powder, baking soda and salt in a blender until smooth. Then, move the contents to a bowl and stir in the cheesecake pieces, being sure to keep them whole.
Coat a large nonstick skillet or griddle with cooking spray and heat over medium heat. Working in batches, pour approximately 1/4 cup batter into the skillet for each pancake. Cook until bubbly on top, which takes about 4 minutes, then flip and cook until the other side is golden brown, about 2 more minutes. Move the finished pancakes to a baking sheet and keep warm in the oven. When ready, serve the pancakes topped with the strawberry sauce and butter, confectioners' sugar or whipped cream, if desired.
Recipe modified from Food Network Kitchens
California Pizza Kitchen's "Mac 'n' Cheese": This creamy, comforting, and cheesy macaroni is perfect for eating while curled up under a blanket while watching Netflix.
16 ounces rotini pasta
8 ounces Velveeta cheese
1 1/4 cups heavy cream
2 tablespoons unsalted butter
Cook the pasta in boiling water according to the box, which is approximately 10 – 12 minutes, until al dente. Meanwhile, cut the Velveeta into cubes and add it to the cream and butter in a large saucepan over low heat, stirring often. Simply, drain pasta well and add to the cheese mixture and gently mix to coat.
Red Robin's "Freckled Lemonade": Quench thirst with this sweet strawberry lemonade that is sure to be a crowd favorite.
Zest of 1 lemon, in wide strips
2 cups sugar
2 cups chopped hulled strawberries
2 cups fresh lemon juice (from about 10 large lemons)
1/4 teaspoon salt
To make the lemon syrup, bring the lemon zest, 1 1/2 cups sugar and 1 1/2 cups water to a boil in a medium saucepan, stirring until the sugar dissolves. After, let it cool to room temperature.
Meanwhile, make the strawberry syrup by putting the strawberries and the remaining 1/2 cup sugar in a bowl and let it sit at room temperature until the sugar dissolves, which takes about 45 minutes. Strain this strawberry mixture and hold and separate the strawberry syrup and berries.
To make the lemonade, combine the lemon juice, lemon syrup, salt and 2 cups cold water in a pitcher. For each drink, put about 1 tablespoon of the strawberry syrup in a tall glass and fill it with ice, then pour the lemonade and top with some of the separated strawberries.
Recipe modified from Food Network Kitchens