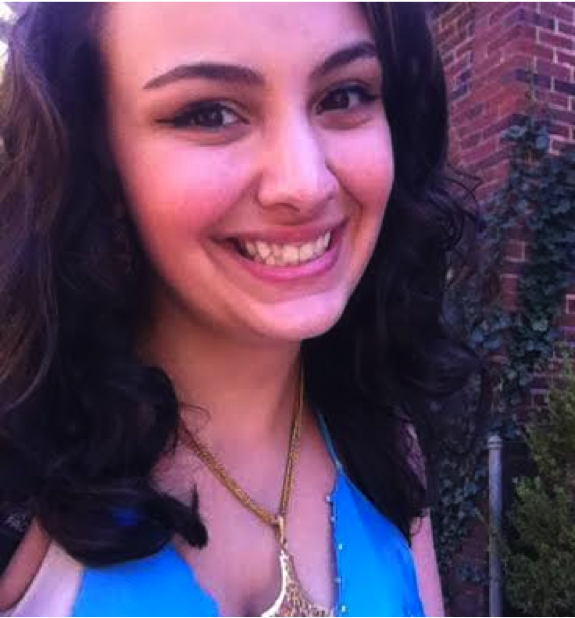 When I first met Eleanor Keurejian freshman year, one of the first things she said was "I bet you can't spell my last name".  She was right. Even now, two years later, many Mercy students and teachers still can't.
"People ask me how to spell it and I tell them to throw every vowel they can think of in there," said Keurejian. "When they ask me how to pronounce my last name, I tell them that you don't."
Wherever Keurejian goes, her complicated name follows her. After school, Keurejian can usually be found in the commons of U of D Jesuit High School, rehearsing for the school's February production of Shrek the Musical, where she will perform as part of the ensemble. To Keurejian, though, rehearsal is more than practicing the dances and learning the songs.
"When you show up it doesn't seem like you're going to musical practice, but that you're showing up to hang out with your family to have fun and create a beautiful show together," she said.
The cast rehearses three hours every Monday through Friday and six hours on Sundays in preparation for opening night, yet Keurejian manages to stay active around Mercy, including her rigorous junior year course-load with both AP Chemistry and APUSH. Keurejian still finds time to compete on Mercy's forensics team and is a leader of the Mercy Green Club.
"It's a big time commitment but totally worth it," said Keurejian.
After the curtain closes for the last time on February 23, Keurejian will quickly fill her schedule with service at Gleaners Food Bank.
"Usually when I go I bring a group of friends and you can talk while you're volunteering," she said. "I don't like volunteering somewhere where you're just thinking that it's boring and wishing you could go home. It's sad that a lot of people have that attitude."
Keurejian jokes that she will also spend her new available time watching Netflix and sleeping, two of her favorite things.