Traditional Christmas Gifts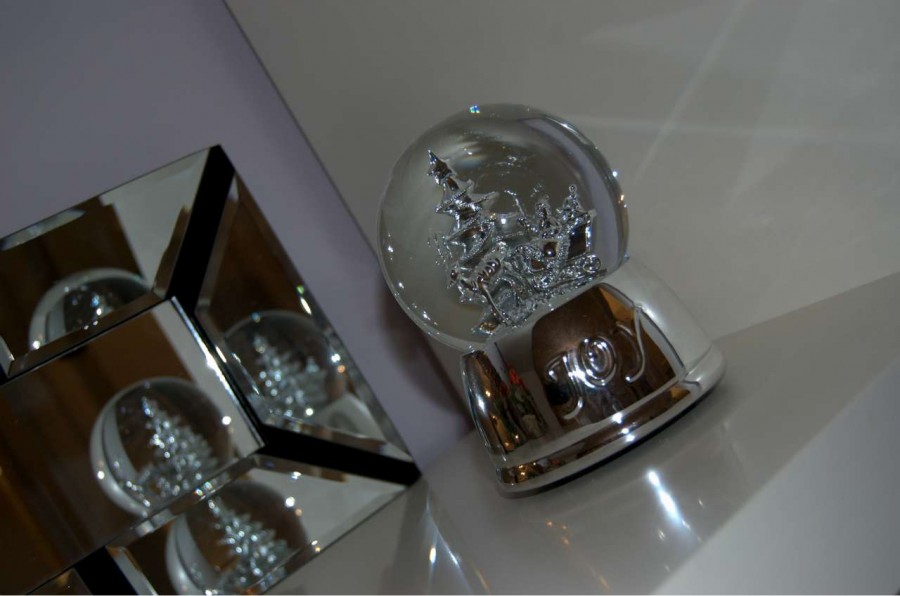 Sometimes the commercialism of the holiday season tends to overshadow the more traditional aspects of Christmas. The nativity scene, an angel atop the tree, a festive wreath, candy canes, stockings on the fireplace, snow globes, etc.—can tend to be replaced by gadgets, singing stuffed animals, and blinking LED lights. The snow globe, also called a "waterglobe", "snowstorm", or "snowdome," is just one of many decorations that has been left to collect dust in a basement box for the past few years.
The snow globe, its origin specifically unknown, first came about at the famous Paris Exhibition in 1889, depicting the Eiffel Tower. The idea is said to have come from the popular paperweight of the time, made from blown glass. Ever since, companies have used snow globes as souvenirs, collectors' items, and holiday decorations; they have even produced ones that play music, include spinning objects and light up.
This decoration has evolved, no doubt, but people continue to overlook its preciousness and simplicity. Making a snow globe is easy and it makes a wonderful gift that is personal and creative, something that a gadget is not.
Here are basic instructions (ehow.com) to help you create your own snow globe:
You Will Need:
Glass jar with lid
Fake snow and glitter
Object or ornament
Distilled or boiled water
Waterproof glue
Glue object or ornament—corresponding to holiday or theme—to the inside of the lid of a glass jar.
Put approximately 1 tablespoon of fake snow (can be found at local craft stores) and 1/2 teaspoon of glitter (your preferred color) into the jar.
When the ornament is securely glued (and has dried) to the lid, fill 2/3 of the glass jar with distilled or boiled water (this prevents bacteria growth).
Secure lid very tightly and stand snow globe up correctly to see the finished product.