Not So Traditional Thanksgiving
Usually Thanksgiving brings to mind images of well-dressed families gathered around a turkey-laden table, However, for many Mercy students, a more unconventional celebration is the norm.  For example, junior Lauren Jackson's "turkey-laden" table actually overflows with Mexican food.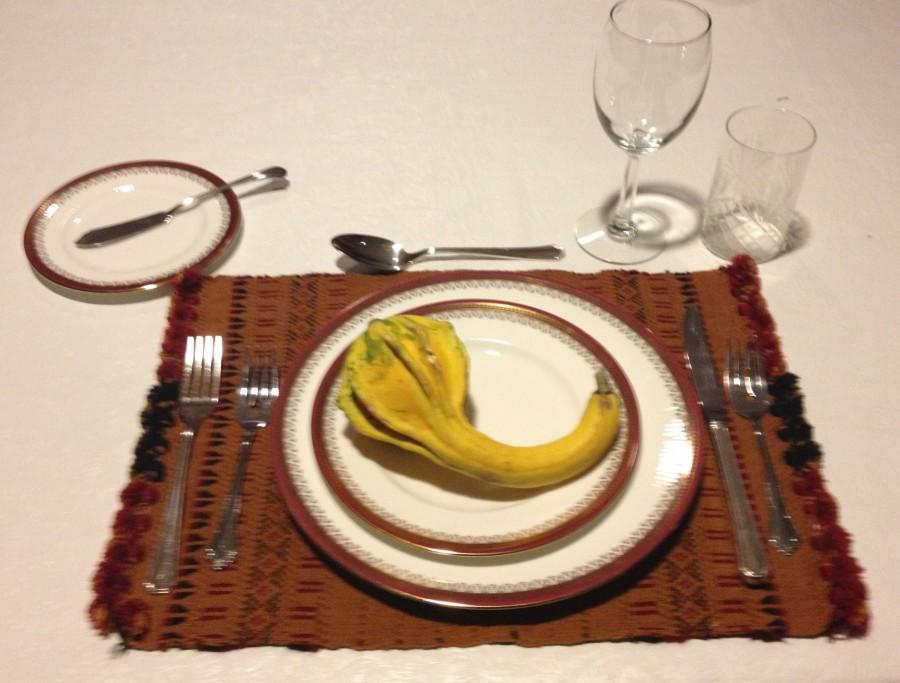 "We have tacos for Thanksgiving dinner," said Jackson. "I'm not really sure how that started, though."
Other families celebrate this holiday in a more competitive manner.  During sophomore Tasia Gabriel's Thanksgiving dinner, dominoes are a central attraction.  It all began when her father brought a set of dominoes to dinner as joke, but just a few years later, that little joke has blossomed into a family-wide contest.  To make it extra interesting, the rules to the game change yearly.
"I never really play dominoes otherwise," said Gabriel.  "Those are just for Thanksgiving."
Similarly, competition runs deep in junior Julian Slavsky's traditions. Their adult vs. child ping pong tournament begins as soon as dinner ends and continues until a clear winner emerges.  It is not just fun and games, though.  The adults also take this chance to tell stories about their childhood in northern Michigan and the many holidays they spent there.
While Thanksgiving Day is most important for these two girls, junior Kelsey Ellis waits anxiously for the morning after when the fun really starts.
"It's my favorite day of the whole year," said Ellis. "I go running around the house, digging out all of the Christmas decorations and dumping them outside. I think my neighbors hate me."
Although Thanksgiving is a time of traditions, these girls show that a unique touch never hurts.