Are Leggings Pants?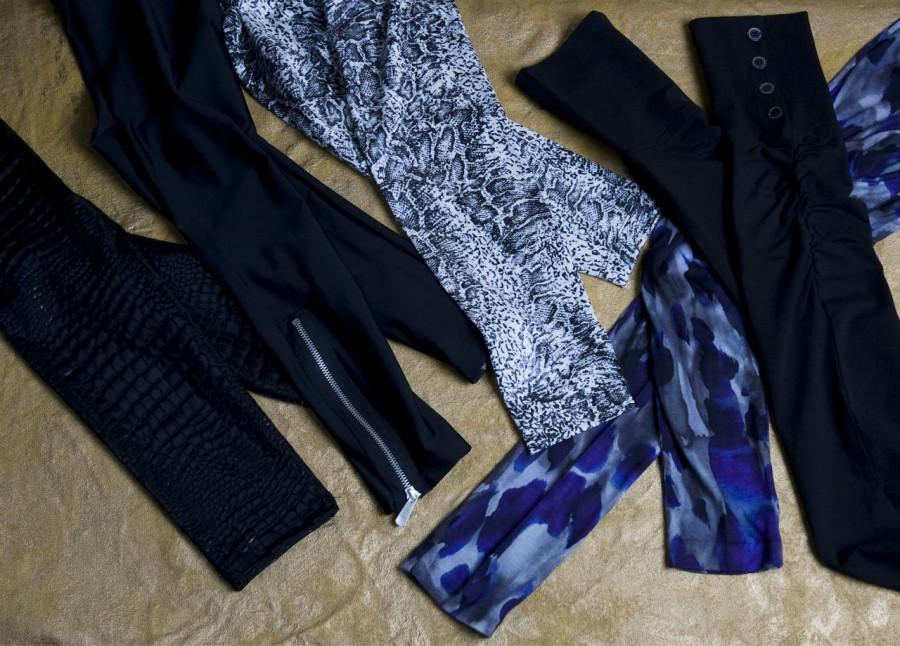 "Leggings are not pants!"
Religious studies teacher Alison Kline-Kator exasperatedly made this exclamation as students walked by on the most recent Spirit Day wearing the stretchy black offenders. Mrs. Kline-Kator, along with many others, has a very strong opinion in the debate about whether leggings are pants.
"They go underneath things," said Mrs. Kline-Kator. "To me, it is completely inappropriate to wear them on their own pretending to be pants."
Latin teacher Lauren Bennett has similar views on the subject.
"Leggings don't show the true dignity of us as women," said Ms. Bennett. "They leave nothing to the imagination and we're worth more than that. The real issue is wearing them as pants."
The negative side to the debate claims that leggings are immodest and not flattering. If they are to be worn, then they should be accompanied by a long shirt or something to cover up more.
"I think it's okay if your butt is covered," said senior Alli Shaw. "It looks like long underwear."
Many girls feel that leggings are definitely considered pants and sport them often.
"I hate jeans so they are the only thing I wear," said junior Emily Zeumer. "They're less trashy than baggy sweats and they're more free."
Because Mercy does not allow girls to wear jeans on dress down days, many students automatically resort to leggings. They become a uniform for some during the winter along with UGG boots and North Face jackets.
"At school, there are no boys that we're trying to impress," said sophomore Olivia Brown. "You are fully covered in leggings and it just depends on how you wear them."
Leggings may have, indeed, evolved into being pants. Because so many people started to wear them alone, many companies such as LuLu Lemon Athletica now offer a more suitable, thicker type of legging.
"They are more like tights," said senior Laura Hatty, "but that doesn't stop me from wearing them as pants."
Religious Studies teacher Terese Gibb sees a bigger problem than just the squabble over leggings.
"Modesty is about more than just leggings or clothing," said Mrs. Gibb. "Modesty becomes a part of who we are. We cannot look to the entertainment industry to guide us in this.  I love fashion, but we have to be careful about what we wear."