With Halloween only a few weeks away, Mercy girls will soon be wondering who or what they will be dressing up as.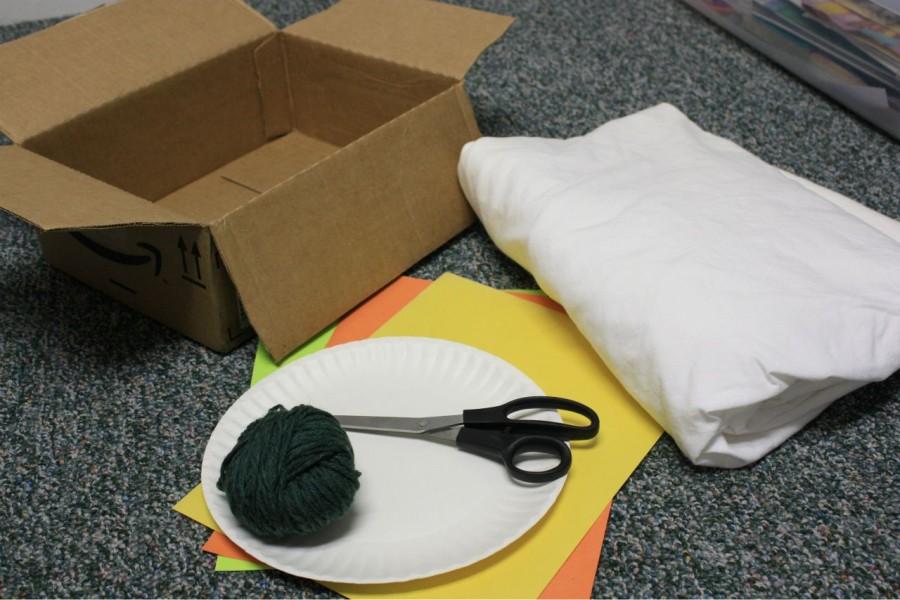 When crunch time hits, fear not; last-minute costumes can be made with recyclables and household items.
Often, people purchase Halloween costumes at a store, wear them once, and then throw them away or pack them in a box in the basement after just one use.  While this is an easy way to get a good costume, synthetic materials in these products can harm the environment.
According to the Integrated Waste Management Authority (IWMA) of San Luis Obispo County, California, plastics, which are found in many costumes, never degrade completely.  They simply break down into smaller and smaller pieces, until they are so small they cannot be seen.  These tiny particles of plastic are referred to as plastic dust.  Plastic dust can pollute air and water sources and work its way into the very bottom of the natural food chain, thus contaminating entire ecosystems.  All of these problems can be avoided by wearing homemade costumes using reused or recycled items.
With scissors and a little paint or some construction paper, a cardboard box that used to hold an appliance can become a robot, a skyscraper, a carnival booth, or even (for fans of popular British sci-fi series Doctor Who) the TARDIS.  A sheet, a belt, and two safety pins can make a Greek goddess's toga in less than five minutes.
The Daily Green, an online guide to the environmentally friendly from famed magazine Good Housekeeping, recently published 25 Halloween costume ideas that use only reused and recycled materials.  From samurai armor made of old garbage cans to bat wings constructed from umbrellas, the outfits feature green materials put to creative use.  (To check out the photo gallery, go to http://www.thedailygreen.com/green-homes/latest/recycled-halloween-costume-470708).  If you find yourself in need of inspiration this Halloween, an earth-friendly costume may be easier, cheaper, and more impressive than you think.