Fashion Don't: The Platform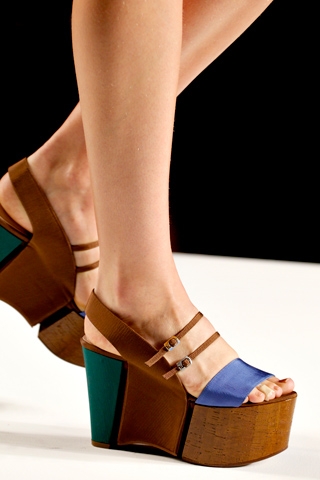 Time to shave your legs and get those pedicures Mercy girls! With warmer weather just around the corner, spring fashion is finally coming into play. Espadrilles, sandals, flip flops, and other fun spring shoes can finally be worn. However, one shoe should be avoided at all costs: the platform sandal.
This shoe is a flat sandal with a platform that is several inches tall. Seen at the likes of Chanel, Prada, Celine, and Fendi during the Spring 2011 runway season, this shoe is considered a key "trend". This specific look should be left on the runway, and those who dare to try it will only end up looking foolish.
"I think this shoe is really hideous," says junior Alex Abowd. "I would never even consider buy this item."
Instead of attempting to rock this look, one should instead try a low heel or a completely flat sandal, seen at Celine, Stella McCartney, and Lanvin. This style is definitely more "user-friendly" and will look cuter with one's spring dresses.