Marvel Mania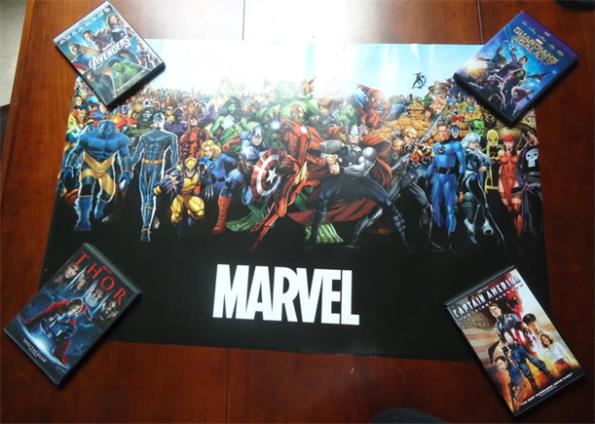 With the recent release of The Avengers: Age of Ultron, Marvel fans– full of questions and anticipation– eagerly await Phase III of the Marvel Cinematic Universe (MCU) announced by the company earlier this year. Phase III includes sequels to the latest Thor, Captain America, and Avenger franchises as well as a new Spider Man film and a collection of Marvel super heroes new to the big screen, such as The Black Panther and Doctor Strange. Luckily for fans who are too excited to wait until 2016 and 2017 for more films, there are a few new Marvel endeavors to fill the void.
Daredevil
Some Marvel fans may be unfamiliar with Daredevil, a character originally created by Stan Lee. Released exclusively on Netflix, this series focuses on Matt Murdock, aka Daredevil, a blind lawyer who uses his heightened senses to fight crime in New York's Hell's Kitchen. Daredevil premiered in April to high ratings and praise from fans and critics. It has been noted by critics for its action sequences, the performances of the main actors, and the darker tone of the series overall in comparison to other works set in the MCU. It has been renewed by Netflix and Marvel for a second season and is the first in a string of series including by Marvel's A.K.A. Jessica Jones, Marvel's Luke Cage, and Marvel's Iron Fist.
Agent Carter
After the release of Captain America: The First Avenger, many fans were left wondering about the future of Steve Roger's love interest, Peggy Carter. A Marvel One-Shot, also called Agent Carter, premiered at the 2013 San Diego Comic Con to an extremely positive reaction from fans. Marvel executives then prompted the development and release of Agent Carter. The show centers around Peggy Carter as she navigates espionage and sexism while working as an agent for Strategic Scientific Reserve (S.S.R.) in 1946. Agent Carter is the first major Marvel production to revolve around a female character. It has been praised by critics for Hayley Atwell's reprisal of Carter and the series' relative separation from the MCU universe.
Agents of SHIELD
When Agent Phil Coulson died in 2008's The Avengers, fans were outraged and demanded that Coulson be brought back to life. Director Joss Whedon, notorious for killing beloved characters in every one of his TV shows, relented to his fans' demands and gave Coulson a new life in the form of his own TV show, Agents of SHIELD. The show centers around Coulson and his specialized team flying around and dealing with unusual cases in SHIELD jurisdiction. Currently in its second season, Agents of SHIELD has been heavily impacted by the events of the MCU. The first season is currently available for viewing on Netflix.