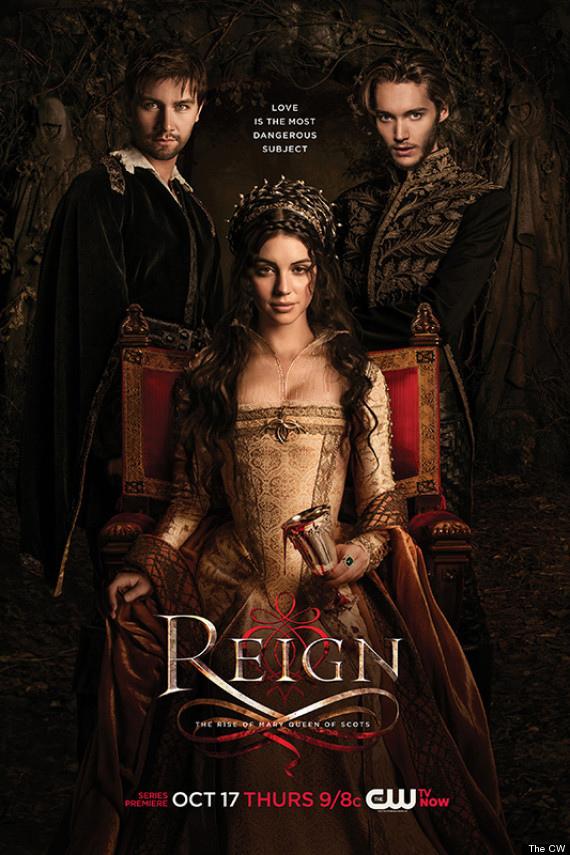 Score: 4/5 
Voted the Best New TV Series at the People's Choice Awards, Reign is a hit new drama that follows the life of Mary, Queen of Scotts. Though the plot is historically accurate, some events and characters are fictionalized. On average, the show is watched by about 1.5 million viewers every Thursday night.
Loyal fans are never dissapointed, as plot twists and interesting deaths are common. Viewers are always kept on their toes, and most would say they have become extremely attached to the main characters.
Mary, Queen of Scotts is in love with two men, who are unfortunately stepbrothers. She has married Francis, the next heir to the French throne, but is still attached to Bash, the illegitimate bastard son. As love triangles go, this one is never short on drama.
Catherine, the Queen of France, and Mary's new mother-in-law, creates trouble and stirs tension wherever she goes. An affluent liar and schemer, she is the villian Mary is always looking out for.
Lola, Kenna, and Grier, the remaining lady, advisees to Mary, are minor charcaters, but pack a big punch with regards to the plot when they are featured. Through pregnancy, betrayal, lust and more, these women are sure to keep you entertained throughout the subplots of the show.
Overall, Reign never ceases to amaze—exquisite costumes, incredible sets, quality acting—and will be returning for a second season in the fall. Make sure to catch this season's finale next Thursday on the CW at 9 p.m.