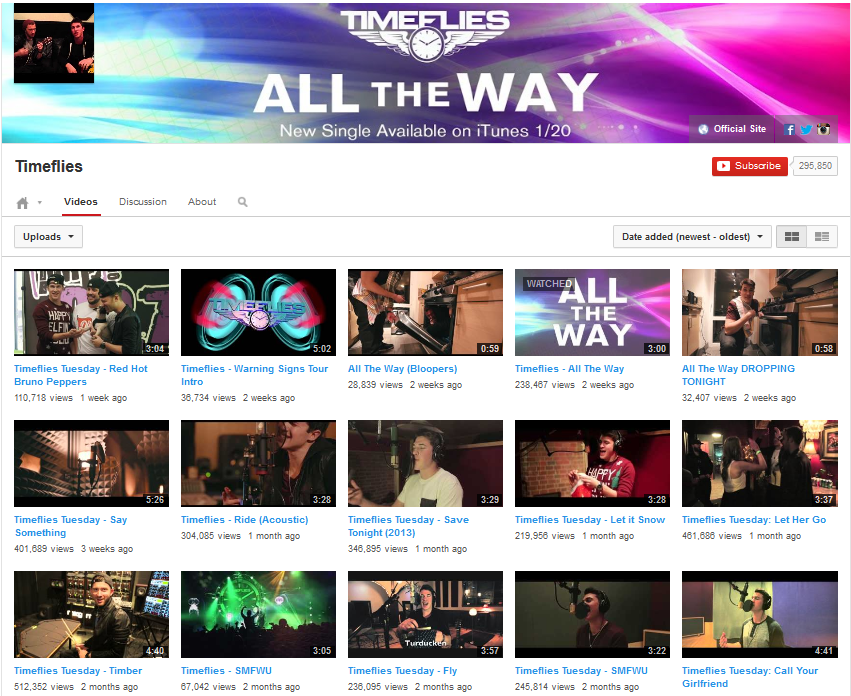 Although the band Timeflies has been on the scene for four years now, they just hit radio status within the surrounding Detroit area when 98.7 Amp Radio played their debut new single "All The Way" on January 21.
It may seem "old news" to report that their new single dropped last month, but it is quite the contrary.  The duo of Timeflies, Cal and Rez, created a series known as Timeflies Tuesday where a remix of live covers or free styling over original beats is dropped at 10:10 P.M. eastern time.  They have covered today's hits such as "Say Something" and "Timber" but have covered other well-known songs like "Royals".
The duo began to produce their music in their college dorm room.  To avoid being under contract, they did not have a label for the first three years of their career, and then, created their own label when they decided it was time.
They consider themselves under the genre titled "Electro Hip Pop Dub Something".  Their first two albums "The Scotch Tape" and "One Night" accelerated up through the charts faster than almost anyone before.  At one point, "One Night" was number one on the Top Albums chart on iTunes, beating out Taylor Swift and Rihanna.  Quite an impressive feat for a unsigned duo.
Timeflies interacts with their fans by having giveaways contests where fans use their Twitter or Instagram accounts to compete for signed merchandise.
For all the hard work these two have invested in their band, it is about time that their music was played on the radio.
My only warning about Timeflies? Once you start listening, you can't stop, so be prepared to be taken with Timeflies.