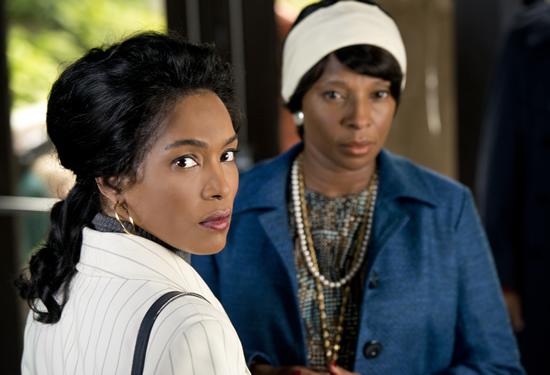 Here at Mercy High, we're all about celebrating the roles of inspiring, independent women in the world today and in the past. February marks the month when we celebrate the history of African Americans. Usually we hear extensively about the great lives of civil rights leaders such as Dr. Martin Luther King Jr. and Malcolm X. But what about their leading ladies?
On February 2nd, Lifetime will release a movie titled Betty and Coretta. This film celebrates the strength of the wives of both Dr. King and Malcolm X. Coretta Scott King is played by Angela Basset and Mary J. Blige takes on the role of Dr. Betty Shabazz. The movie documents the struggles these women faced as they carried on life as single mothers after their husbands' assassinations.
After the tragedies of their husbands' deaths, both women were left to raise their children, and became leaders in the civil rights movement. The film shows the extraordinary strength they exhibited to overcome their many obstacles. Be sure to catch the premiere February 2nd on Lifetime.