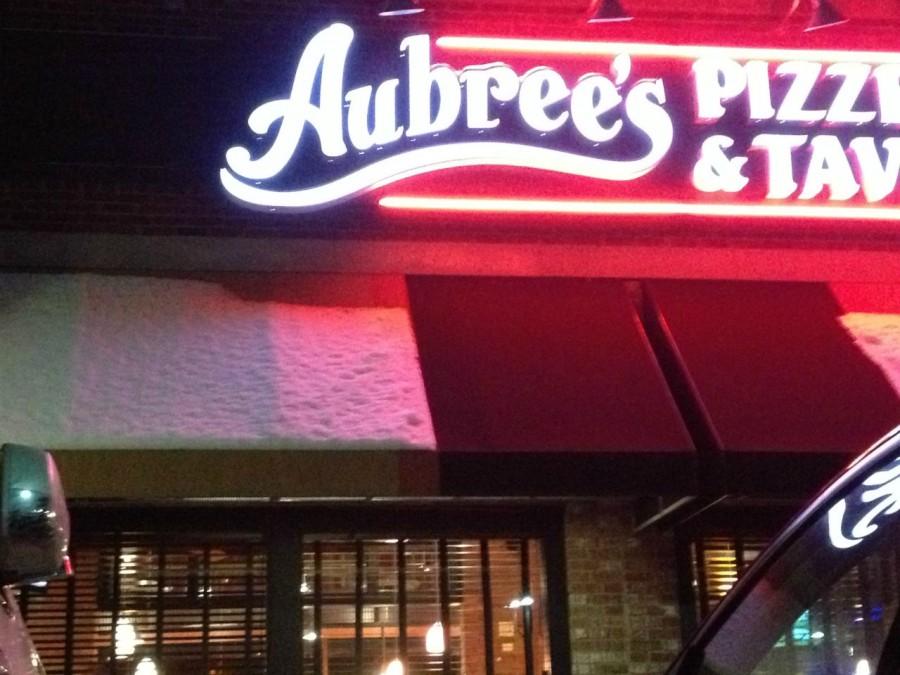 Walking into Aubree's Pizzeria and Grill, the aroma of gourmet pizzas fills the air.  The warm, cozy atmosphere engulfs you as you hear conversations fading in and out.  With a rustic feel, this Italian restaurant is no doubt an ideal setting for a family dinner, a night out with close friends, or a first date.
Situated on Haggerty Road off of 8 mile, Aubree's location provides easy access for its customers.   The one downside, however, is the wait for a table.  Due to its popularity, it is more than likely that you will be waiting for at least 10-15 minutes on a weekend night.  For most customers, though, the food is worth the wait.
At first glance, the menu is filled with multitude of specialty pizzas.  From the Tuscan Sun pizza to the Sicilian pizza, any flavor the customer is craving will sure to be on the menu.  With three sizes of pizzas ranging from four to ten pieces, Aubree's offers quiet a diversity of pizza with manageable prices.  Particularly delectable is their Margherita pizza with balsamic vinegar that adds a slight sweetness to the flavor.
Yet, the menu is astoundingly lackluster in any type of dish besides pizza.  Since it is an Italian restaurant, one would expect a variety of pasta to be on the menu as well.  However, Aubree's falls short here. With only classic Italian dishes that can be ordered almost anywhere, Aubree's fails to produce a variety of choices for its customers.
Another downside is the technology of the enterprise.  A mini-television screen is at each booth.  Although convenient if someone is interested in watching "the big game," this can often be distracting to the customer and takes away from good conversation during dinner.
Even so, if you are in the mood for a gourmet pizza, your search has ended.  With the combination of delicious food and a welcoming environment, Aubree's is an ideal choice.