Experience Somerset in downtown Detroit
We have finally tucked away our Halloween costumes and spooky decorations.  Now we can turn our focus to the Holiday season.  Many look forward to family gatherings and the best dinner of the year.  There is so much to be thankful for and the holiday season offers great opportunities to give thanks in word and deed.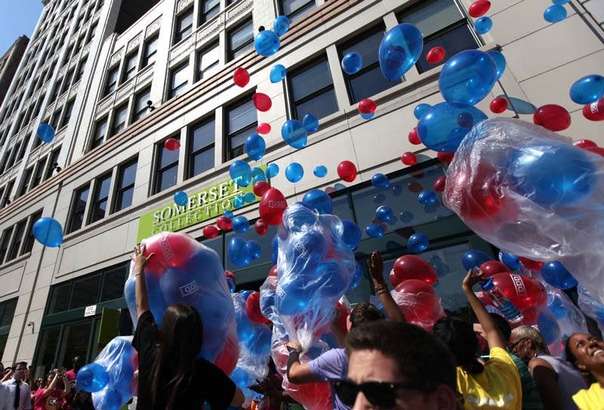 As many plan to find the perfect gifts for friends and family, there is an exciting and new opportunity to shop for them in metro Detroit.  Over the last few years, the Somerset Collection has been looking for ways to support Detroit and reach out to more shoppers in the community.  Initially, Somerset opened the Detroit Shop, which showcases the Detroit experience and has been a great success.  Now Somerset wants to take a step forward and bring Somerset to Detroit.
In the summer of 2011, the Somerset Collection CityLoft came to downtown Detroit.  It was open one weekend per month from July to September and then briefly over the holiday season.  It was a great success and shoppers came from far and wide to experience shopping along Woodward Avenue.
This holiday shopping season, CityLoft is returning to downtown Detroit.  In one space, CityLoft offers a sampling of the many fine products that are offered for sale at the Somerset Collection in Troy.
With about 6,000 square feet of retail space, it will be located at 1261 Woodward, across the street from where Hudson's department store was formerly located.  CityLoft will be open starting November 15th through December 22nd, noon to 9:00 p.m., Thursdays through Saturdays.
This year, the excitement builds as 60 stores are now expected to participate.  The list of stores has not been released yet.  However, last summer, stores such as Nordstrom, Coach, Lacoste, Neiman Marcus, Tapper's, Restoration Hardware, and many more participated.
This offers an excellent opportunity for metro Detroiters to experience just a bit of the holiday shopping along Woodward that their grandparents might have once enjoyed.