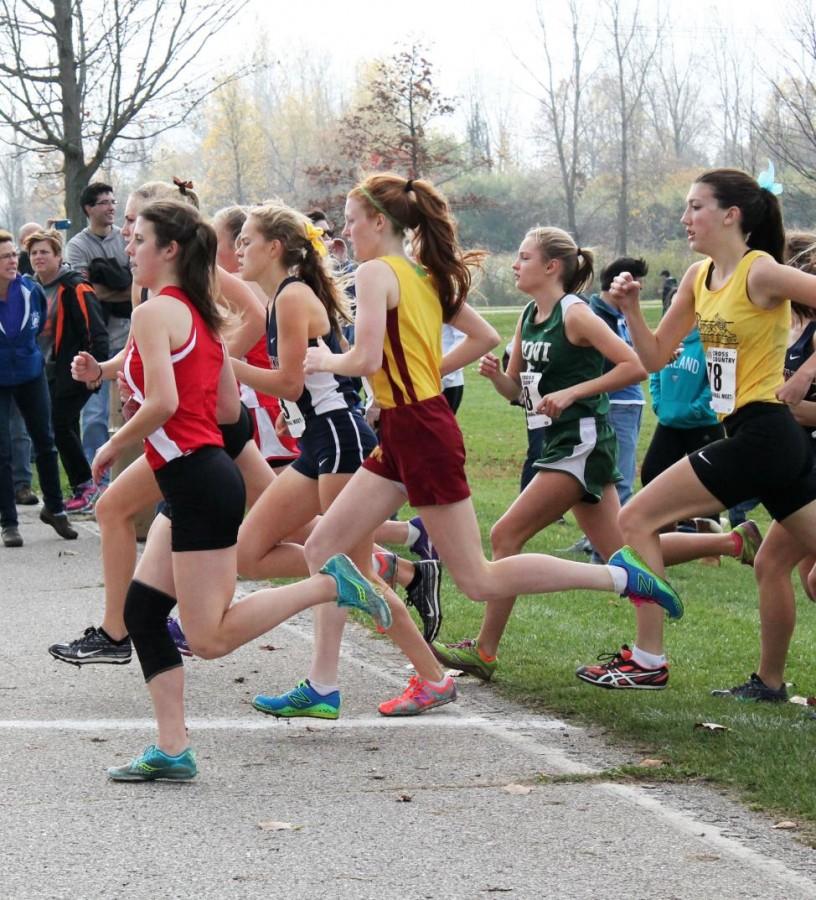 Those first few seconds after the starting gun fires are crucial. Senior Allysen Eads knows this better than anybody as a four-year varsity cross country and track runner at Mercy. Eads admitted that these past four years have been some of the best years of her life. As a senior and one of the top runners in the state, Eads has been on the college search. While she hopes to one day become a physical therapist, Eads also is thinking of continuing her running career in college.
"I love being part of a team, and I love competing," said Eads.
As one of the fastest runners in the state, Eads qualified for states twice, once in her sophomore year and in her senior year as well.
"This year I went to states with Lauren Lytle and Erin Haapala as my warm up and cool down crew," said Eads. "All the runners are there because they worked hard, and it's a cool environment, and it's the last race so it's not as stressful."
Eads has been offered various scholarships from a variety of  different colleges for both athletics and academics. Recently Eads was awarded the Scholar Athlete award for the fall cross country team. Receiving this award is a great honor because it places you in the category of excellent grades and athletic ability.
While Eads is looking towards a future of  running in college, she also is focusing on her last high school track season.
"I am excited for the track season, but I'm also nervous because I really want to get a scholarship for college," said Eads. "I have to try to improve my times so then I can get a better scholarship."
Eads has been a cross country team captain for two years and a track team captain for one year. She hopes to be awarded the track team captain position again in the spring. This position on the team holds a lot of responsibility and leadership skills which Eads possesses.
"Running is something that I love to do because I love being in shape, and it's something I can do whenever," said Eads. "It's something I can always look forward to no matter what."