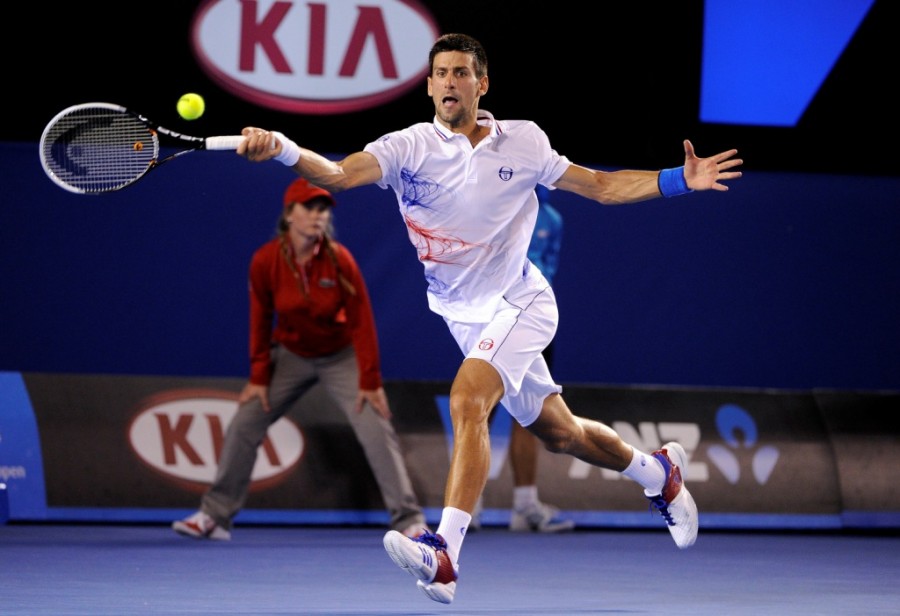 Andre Agassi, Roger Federer, and Rafael Nadal are some of the more well-known tennis players, but Novak Djokovic is quickly climbing the ranks of tennis greats.
The 24-year-old tennis player from Serbia is making his 2012 bid for the Grand Slam. A player achieves the Grand Slam by winning all four Grand Slam tournaments: the Australian Open, French Open, Wimbledon, and US Open. The four tournaments are held on different surfaces. The Australian and US Opens are held on hard courts, the French on clay, and Wimbledon on grass.
Currently ranked as the number one tennis player, Djokovic could also have a Golden Slam by winning the gold medal in men's singles at this year's summer Olympics in London, in addition to the four Grand Slam titles.
Djokovic has already proven in his career that he is capable of completing the Grand Slam. In 2011, he won the Australian Open, Wimbledon, and the US Open. This year, Djokovic is more determined than ever to achieve his goal.
Djokovic has already won the Australian Open this year by defeating Rafael Nadal, the number two seed, in a thrilling five-hour, 53-minute match, the longest in Grand Slam history.
Nadal has proven to be Djokovic's biggest threat to completing the Slam. Djokovic has never won the French Open, yet Nadal has won it the past two years and six times in his career.
The next Grand Slam tournament in 2012 begins in May with the French Open. Djokovic could join Don Budge and Rod Laver as the only male tennis players to win all four Grand Slam tournaments in the same year.