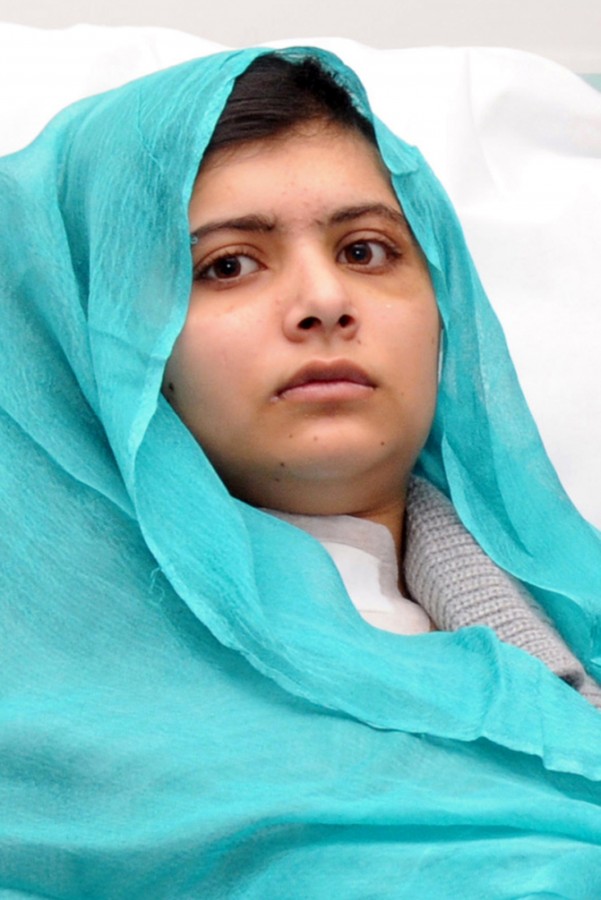 Three shots fired a year ago this week in Swat, Pakistan, changed the life of Malala Yousafzai.  As an advocate for women's rights, her openness was viewed as a threat to the Taliban, a threat they wanted to eliminate. It was just after midday when a Taliban gunman boarded her school bus and shot Yousafzai in the head at point-blank. The Taliban thought Yousafzai's death would silence her determined voice in advocating girls to be allowed in schools, but their plan backfired.
"I think death didn't want to kill me," Yousafzai told ABC News' Diane Sawyer.
Yousafzai survived, and so diid her dream of women's education. One year later, Yousafzai, 16, has continued her fight for education and has rceived more support than ever before. Her near-death experience shaped her into a global icon of courage and an ambassador for women's education.
Around this time last year, many Mercy students sat in each class looking at homecoming dresses on their computers and iPads while the teacher lectured on a lesson to which nobody paid attention to. Girls complained about their massive amounts of homework, and many probably thought to themselves that they'd rather die than have to go to school, take the ACT, write college essays, or study for a test.
As teenagers in the United States, many students, especially females, take education and safety for granted because to live in a world where girls possess very little freedom is almost unimaginable.
"In some parts of the world, students are going to school every day. It's their normal life," said Yousafzai. "But in other part of the world, we are starving for education. It's like a precious gift. It's like a diamond."
Growing up in such a safe environment, Mercy students have little to fear. Yousafzai and other Pakistani girls, however, do not have life so easy.
"At night, when I used to sleep, I was thinking all the time that shall I put a knife under my pillow?" Yousafzai said.
Yousafzai, though, does not let fear overcome her, regardless of her death wishes.
"I think life is always dangerous," she said. "Some people get afraid of it. Some people don't go forward. But some people, if they want to achieve their goal, they have to go. They have to move".