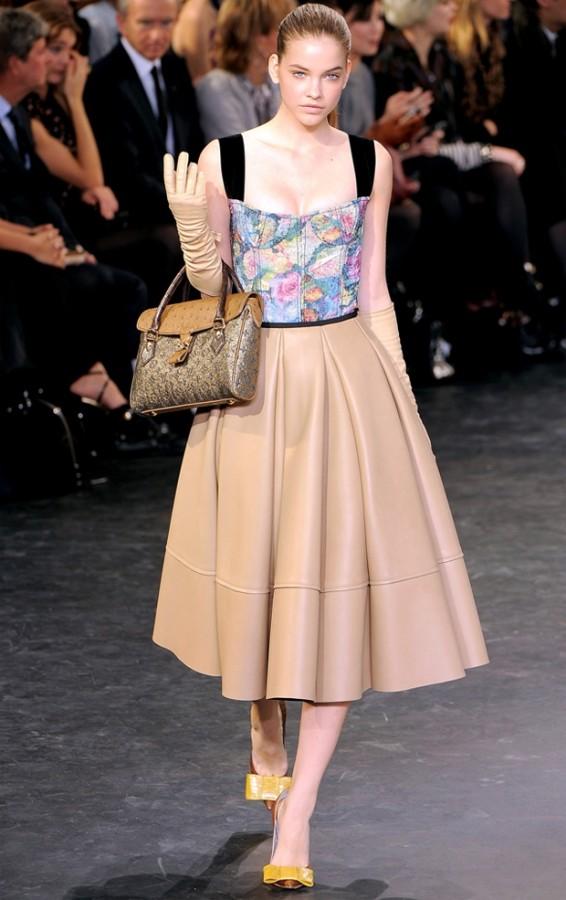 Some of the key looks for this spring and summer include '70s glamour, biker clothing, punk fashion, and '60s ladylike styles.
Most girls usually want a touch of a vintage vibe in their wardrobe, and this spring it can mean taking various '70s boho pieces and turning them into a '70s sophisticated look. There's a boldness and confidence necessary to pull this trend off.
As the military fashion trend has faded, the biker chic arrives for the spring and summer. This look can be included in one's daily look through apparel such as motorcycle jackets, pants, and boots. The biker chic style is usually thought of as solely including black and leather pieces, but detail and color in the clothing can help pull the look off as well.
Punk fashion impacts some of the motorcycle chic and other similar looks.  The foundation is usually a sense of rebellion and controversy. This season the punk fashion trend is more about mixing punk elements with other seasonal trends. Some of these elements can include studs, heavy boots, and safety pins.
This coming season will bring fuller figures and longer hemlines as the skirts and dresses of the '60s ladylike fashions come back in style. This look can include full skirts, pencil or sheath skirts and dresses, or just include various accessories like cat-eye glasses.
Try something new in fashion and trend in the coming seasons. As the weather breaks and school ends, take the opportunity to discover the inner fashionista in you!