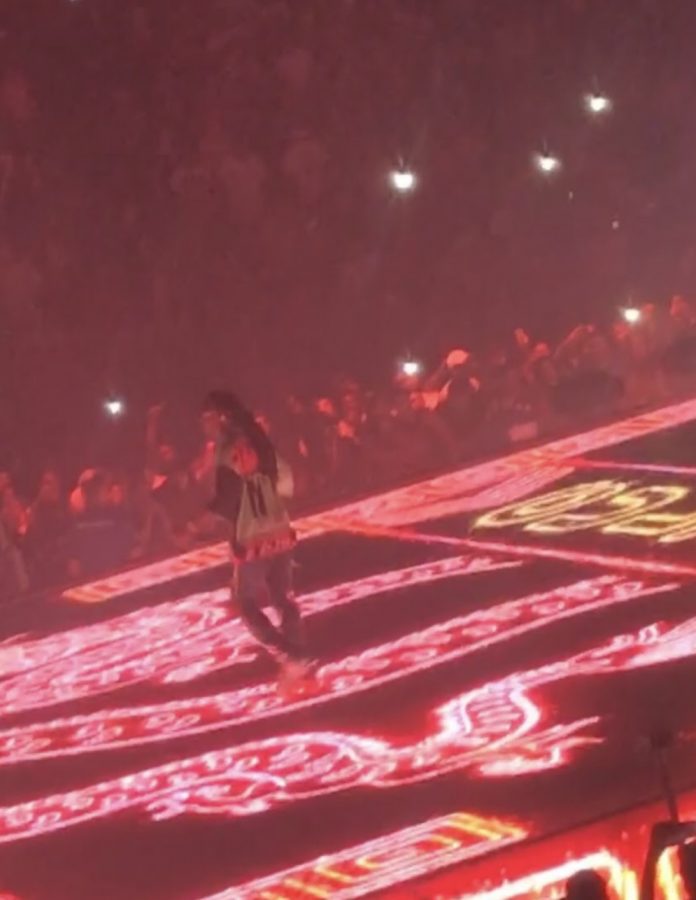 With the 2019 Billboard Music Awards wrapped up, the performances and winners have been a large talking point in the media. Arguably the most talked about has been Drake. After an astonishing 12 wins at this year's award show, he reached a career high with 27 awards.
Drake snagged top artist, top male artist, and other huge title successes. The top female artist win went to Ariana Grande, who has been on top of her game lately, to say the least. Ariana Grande's Sweetener World Tour came to Detroit just a few weeks ago and a good number Mercy girls were in attendance.
"This was the second Ariana Grande concert I've been to, but this one was absolutely amazing," said junior Amanda Herdoiza.
"When Ariana won top female artist I was so happy, and seeing her on stage really showed me how much she deserved it," said junior Kathryn Benson.
Ed Sheeran snatched the win for top touring artist and many people who attended his concert raved about how good it was.
"I love Ed Sheeran, and I'm so proud of his award. His concert was so amazing too," said junior Lauren Piziali.
As for individual song awards, there weren't too many surprises as "In My Feelings" by Drake won top streaming song (video), "SICKO MODE" by Travis Scott won best streaming song (audio), and "Girls Like You" by Maroon 5 ft. Cardi B swept the competition, winning top 100 song, top selling song, best collaboration, and top radio song.
One of the main upsets of the night was the outcome of top rap tour. With the nominations of Drake, Travis Scott, and Beyoncé & JAY-Z, the competition was stiff. Beyoncé & JAY-Z's joint On the Run II Tour was underway in the summer of 2018. With Drake's extreme tour set including a floating yellow Lamborghini and Travis Scott riding a roller coaster on stage, there were individuals upset about the outcome for both sides.
"Drake's concert was so good and I really thought he would win top rap tour for sure," said sophomore Lily Waldman.
Regardless of the winners of the awards themselves, the 2019 Billboard Music Awards had some of the highest fashion and greatest performances the industry had seen in a while.